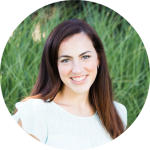 Vice President of Admissions Dr. Melissa Spann, PhD, LMHC, CEDS shares her journey to joining the Monte Nido & Affiliates team. She gives insight into the work she does with the admissions team and what inspires her to be so dedicated and passionate in her role. Read on to learn more about Dr. Spann…
What is your name and what are your credentials?
Melissa Orshan Spann, PhD, LMHC, CEDS
Please give us a brief description of your background.
When I decided to go to graduate school in a helping profession it was no shock to my friends and family. Growing up as the oldest of four kids, involved in community service and social action organizations, it was a natural path for me. During my doctoral training, I was introduced to a program called Rosh Hodesh: It's a Girl Thing!, a proactive approach for building healthy self-esteem in adolescent girls. Through my work facilitating girl-only groups, I reaffirmed my dedication to working with girls and women. I decided an essential part of my training would need to include integrating a systemic perspective and holistic approach to my work. Through this, I moved to Philadelphia and attended a Ph.D. program in Couples and Family Therapy. While I was in Philadelphia, I was introduced to The Renfrew Center in Philadelphia. There, I began my training in the field of eating disorders. I developed a specialization for working with couples and families who were struggling to cope with an eating disorder in their families. When I returned to home to Miami, I was introduced to Oliver-Pyatt Centers. From the moment I walked into the building, I knew OPC was the type of environment I had always hoped could exist; a place where women and their families could be provided a multi-systemic integrated approach to health and healing. Following my time as a Primary Therapist at OPC I became the Director of Admissions. After two years as Director of Admissions where we sought to build a clinical focus for a best-in-class admissions department, my role evolved to the VP of Admissions for Monte Nido & Affiliates. It was a dream for me to work in the broader role for all MNA brands including Monte Nido, OPC and Clementine.
What does a typical day look like for you?
What I love about my job is that there isn't really a "typical" day. In my current role, I have the unique opportunity to interface with many people on a daily basis. I am talking with potential clients, meeting families, working with providers and interfacing with all of our outstanding teams across the country. I feel fortunate that I often have the opportunity to connect with an individual as their first point of contact for one of our programs. Placing that initial call is often the most difficult decision to make. Myself and the highly specialized and trained admissions staff understand how critical this initial contact is and seek to meet every individual who connects us with the connection, empathy and support they receive in our care. Our goal is to provide support, consultation through a therapeutic lens during every interaction we have.
In your own words, please describe the philosophy of Monte Nido & Affiliates.
To me, our philosophy is about balancing acceptance and change, integrating mindfulness in all aspects of life, and focusing on a highly interpersonal model that through connection and meaningful relationships, recovery is possible.
What is your favorite thing about Monte Nido & Affiliates?
I have held many roles throughout the organization. No matter what I am doing, by far the best part of my job is the amazing group of people that I work with. Everyone shares a common vision and goal, respect one another, and share a life both professionally and personally with each other. Through our outstanding staff, we are able to model what it means to share in strong female relationships that provide support and care – something that is translated to the women we work with.
What are three facts about you that people do not know?
Oh boy, here it goes: 1- I have played the guitar since I was five and love to rock out. 2- I have two kids, Violet age six and Archer age eight who teach me more on a daily basis than any book I've ever read. 3- I am a third generation Miami native.
Is there any additional information you want to share with our readers?
I'm always ready to talk – call me and we'll figure it out together!
How can someone contact you and your team?
Monte Nido Admissions Line: 888.228.1253
Clementine Admissions Line: 855.900.2221
Oliver-Pyatt Centers Admissions Line: 866.511.4325
For more information about Monte Nido please call 888.228.1253, visit our website and connect with us on Facebook, LinkedIn, Twitter, and Instagram.